Are you an experienced dropshipper trying to find the most reliable tool for product hunting? Are you wondering which software options are best for researching profitable products and staying up-to-date with all the latest trends in ecommerce? If so, you won't want to miss this blog post! Here we'll discuss the different tools available on the market and figure out which one is most popular among other successful dropshippers. So sit back, relax, and let's get started on our search for the perfect dropshipping product hunting tool.
5 Best Dropshipping Product Research Tools
Niche Scraper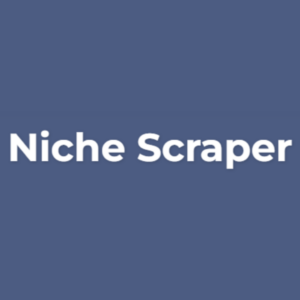 Niche Scraper is a powerful dropshipping and product research bot. It assists ecommerce entrepreneurs in uncovering profitable products from Shopify stores worldwide and then selling on their own online platforms.
The tool works by scraping numerous best-selling products on Shopify stores and then accumulating them on their site.
This allows users to quickly and effortlessly discover what products are trending.
A standout feature of Niche Scraper is its handpicked products section.
This feature is particularly useful for dropshippers who are unsure of what products to sell.
Here, the team at Niche Scraper handpicks a selection of products each week and provides a comprehensive breakdown of potential profitability, supplier details, target audiences, and more.
They even offer a video for advertising the product, making it a much easier start for dropshippers.
The tool also allows users to analyze other Shopify stores.
With this feature, users can inspect any Shopify store and see their best-selling products.
This is beneficial for understanding competition and gaining insights into their product selection and marketing strategies.
In short, Niche Scraper is a comprehensive tool that supports dropshippers at every stage of product hunting.
Pricing: $49.95/month
Ecomhunt

Ecomhunt is another highly regarded tool in the dropshipping arena, renowned for its effective product hunting capabilities.
It functions as a curated database of various products that are selling well, where the team at Ecomhunt takes the helm in hunting down trending products daily.
This proactive approach saves users a significant amount of time in research, allowing them to focus more on selling.
Moreover, Ecomhunt is not limited to any specific ecommerce platform and thus, offers a wide breadth of products from different niches.
The platform offers a host of beneficial features.
Each product listed on Ecomhunt provides comprehensive information such as product description, profit margins, analytics, Facebook Ad insights, and even links to potential suppliers.
This detailed product data enables dropshippers to make informed decisions and strategize their marketing approach effectively.
A unique feature to Ecomhunt is their 'Ad Hunter' tool. This Chrome extension allows users to spy on competitors' Facebook Ads, giving users a direct insight into what kind of ads are working for their competitors.
What sets Ecomhunt apart is its commitment to offer more than just product suggestions.
The platform also provides valuable knowledge in the form of tutorials, webinars, and insightful articles, helping users understand the dropshipping business in-depth. 
Ecomhunt actively promotes its community aspect, where users can discuss and share experiences, fostering a supportive dropshipping community.
In essence, Ecomhunt not only provides tools for product hunting, but it also equips users with the knowledge and community support necessary to thrive in the dropshipping sphere.
Price: Starts at $23/month
SellTheTrend

SellTheTrend is another distinguished player in the landscape of dropshipping product research tools. This is essentially an AI-driven platform that leverages powerful machine learning algorithms to discover trending products across numerous ecommerce platforms.
The primary aim of SellTheTrend is to simplify the process of finding winning products, saving dropshippers countless hours of manual research.
The tool works by tracking over a million online stores, marketplaces, and social media channels, identifying products that are gaining traction and showcasing these 'trending' items on its platform.
What sets SellTheTrend apart from its counterparts is its highly sophisticated and robust technology.
The platform uses its proprietary 'Nexus' Product Research Machine, an AI technology that is capable of spotting trending products before they become highly popular.
This gives users a competitive edge, allowing them to tap into potential best-sellers early on. SellTheTrend also streamlines the entire dropshipping process, providing features for creating engaging product descriptions, generating video content, and even managing order fulfillment. 
This all-in-one functionality makes it an extremely versatile tool for any dropshipper.
Another significant strength of SellTheTrend is its focus on data transparency and actionable insights. Every product listed on the platform comes with a detailed analysis, including sales volume, competition level, supplier information, and profit margins.
This empowers users to make strategic decisions based on hard data. Also, the platform provides a range of learning resources, including a comprehensive knowledge base, tutorial videos, and user guides.
These resources, coupled with responsive customer support, contribute to SellTheTrend's reputation as a user-friendly, all-inclusive dropshipping solution.
AliExpress Dropshipping Center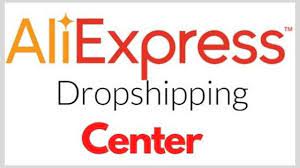 AliExpress Dropshipping Center is an integral part of the AliExpress platform, designed specifically to cater to the needs and challenges of dropshippers.
This platform serves as a comprehensive dropshipping solution, offering essential features such as product analysis, supplier verification, and a database of trending products.
Its main objective is to streamline the dropshipping process, making it easier for entrepreneurs to find, analyze, and sell products from trusted suppliers.
The tool also serves as a marketplace, bringing together a vast network of suppliers, manufacturers, and distributors from around the world, providing dropshippers with an extensive variety of products to choose from.
What distinguishes AliExpress Dropshipping Center from other product research tools is its direct integration with the AliExpress marketplace.
This integration gives users the advantage of firsthand access to millions of products from numerous suppliers across different categories.
The platform also provides insights into product popularity, sales performance, and pricing, enabling users to make informed decisions when choosing products to sell.
Moreover, its 'Advanced Search' feature allows dropshippers to search products based on various parameters such as shipping options, delivery time, and supplier's score, resulting in a more targeted product selection and potentially higher profit margins.
Another noteworthy feature that sets AliExpress Dropshipping Center apart is its focus on supplier verification.
The platform offers a 'Supplier Score' system that ranks suppliers based on their reliability, product quality, and delivery performance.
This score helps dropshippers identify and choose reliable suppliers, mitigating potential risks associated with product quality and delivery issues. 
Additionally, the tool offers a 'Product Analysis' feature that provides detailed data on product performance over time, helping dropshippers understand product trends and demand patterns.
This analytical feature, combined with the vast product selection and supplier verification system, makes AliExpress Dropshipping Center a comprehensive and reliable tool for product research in the dropshipping business.
Pricing: FREE
Pexda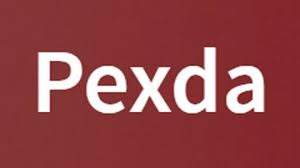 Pexda is a renowned product research tool in the dropshipping market that seeks to mitigate the risk of selling non-performing items.
One of its most appealing features is its ability to curate winning products, which are items that have proven to be high performers in terms of sales conversions.
Pexda employs advanced algorithms to compile data from multiple online sources, including social media channels, other ecommerce sites, and online marketplaces.
It then analyzes this data to determine which products are currently trending or have the potential to become popular. This functionality takes the guesswork out of product selection, saving dropshippers valuable time and resources.
Moreover, Pexda provides comprehensive information about each listed product, which goes beyond basic product details.
Users receive data on current sales trends, profit margins, and competitor pricing, as well as detailed targeting suggestions for ad campaigns.
It also provides ready-to-use product descriptions, high-quality images, and even video content that users can directly incorporate into their ecommerce stores.
These features significantly streamline the process of product listing and promotion, making Pexda a highly efficient tool for dropshipping businesses of all sizes.
What truly sets Pexda apart is its commitment to providing insights into ad performance.
Users have access to actual ad copies that are driving traffic to these winning products across different platforms like Facebook, Instagram, and AdWords.
They can see the engagement metrics of these ads, such as likes, shares, comments, and views.
By providing these insights, Pexda allows dropshippers to formulate better marketing strategies and gives them a competitive edge in the market.
In essence, Pexda is not just a product research tool; it's a comprehensive solution that addresses various aspects of a dropshipping business, making it a standout choice among its counterparts.
Pricing: Starts at $1.95/14 days
How Shipbear Can Help Level Up Your Dropshipping Venture
Once you've settled on the right dropshipping product research tool for you, it's time to think about how you can streamline your dropshipping operations.
Shipbear is an all-in-one shipping and fulfillment platform designed explicitly for the needs of dropshippers. It integrates with various ecommerce platforms, including Shopify, WooCommerce, eBay, and Amazon, to automate order fulfillment and shipment processes.
With Shipbear's integration capabilities, you can easily sync orders from multiple sales channels onto one platform. This feature eliminates the need to switch between different platforms manually, saving you time and effort.
Additionally, Shipbear offers real-time inventory management, allowing you to track stock levels across all your sales channels in one place. This feature ensures that you never oversell products or run into issues with backorders.
One of the major concerns for dropshippers is shipping times and costs. With Shipbear's advanced algorithms, users can compare shipping rates from different carriers and choose the most cost-effective option for their business.
We also offer automated tracking, giving customers peace of mind and reducing customer service inquiries.
Besides its automation capabilities, Shipbear also provides a warehouse management system that allows users to track inventory levels, manage returns and exchanges, and fulfill orders quickly and accurately.
This feature is especially beneficial for dropshippers who use multiple suppliers, as it centralizes all inventory and fulfillment processes.
Final Thoughts About Dropshipping Product Hunting
All in all, dropshipping can be a great way to start your own eCommerce business with minimal investments and risk. 
To get the most out of it, you need to find the right tools for product hunting – this process is highly dependent on finding reliable suppliers who can offer quality goods at competitive prices.
The product research tools discussed above are all excellent options for entrepreneurs looking to enter the dropshipping market.
Each tool offers unique features and capabilities that can help you make informed decisions and stay ahead of your competition.
However, product research is just one aspect of a successful dropshipping business.
It's equally crucial to have a solid marketing strategy, excellent customer service, and efficient order management to ensure sustainable growth.
Remember that the key to success in dropshipping is constantly adapting and evolving with market trends and consumer behavior.
With the right tools and a strong business mindset, you can build a thriving dropshipping empire. So go ahead, explore these tools, make use of them in your product hunting journey, and watch your business flourish!
So, it is important to stay updated and keep experimenting with different strategies to find what works best for your business.
With the right tools and a strong business mindset, you can build a thriving dropshipping empire.
So go ahead, explore these tools, make use of them in your product hunting journey, and watch your business flourish!
Happy dropshipping!