Are you an experienced dropshipper, looking to take your business to the next level?
If so, boosting your SEO (Search Engine Optimization) could be just what you need. Having a well-optimized website can help drive more traffic – and ultimately more sales – for your store.
 Luckily, optimizing your dropshipping website for SEO doesn't have to be overwhelming! In this blog post, we will cover essential steps in successful dropshipping website optimization that are sure to give your bottom line a boost. 
Read on to learn about keywords research, enlisting expert help from an SEO agency or consultant and incorporating tactics like link building into your strategy – these tips are guaranteed success.
Understand the basics of SEO and why it's important for your dropshipping website
If you're starting a dropshipping business, then you've probably heard about SEO before. But what exactly is it? 
SEO stands for search engine optimization, and it's all about helping your dropshipping website appear higher in search engine results. 
Basically, it's the process of making your website more attractive to Google and other search engines so that they'll rank it more favorably.
And why is this important?
Well, simply put, the higher your website ranks, the more likely people are to visit it. So by optimizing your website for search engines, you can attract more traffic and increase your chances of making sales.
It's definitely worth taking the time to learn the basics of SEO if you want your dropshipping business to succeed.
Create useful content for your website
One of the most important parts of SEO is creating useful, original content. Your dropshipping website should be full of helpful information that potential customers actually want to read.
What kind of content should you create?
Well, it could be anything from product description pages to blog posts about industry trends and news – just make sure your content is relevant and up-to-date.
A good keyword research tool can help you identify the types of information that your customers are looking for such as product reviews, comparisons and customer testimonials.
From there, you will find out whether your customers are searching for transactional, informational, or navigational keywords. This knowledge can be used to make sure you create content that matches your customers' needs.
Keyword research is essential
Once you've identified the type of content that your customers are looking for, it's time to start researching keywords. Keyword research involves identifying terms and phrases related to your products or services that potential customers might search for.
This can be done manually by using tools such as Google Keyword Planner or by enlisting the help of an SEO agency or consultant.
An expert can help you determine which keywords will be most successful for your dropshipping website, so it's definitely worth considering if you're serious about improving your SEO rankings.
Choose the right keywords to target in your content
When creating content, you want to make sure that it's reaching the right audience. One way to do that is by choosing the right keywords to target.
These are the words or phrases that people are typing into search engines when they're looking for information related to your topic. By including these keywords in your content, you increase your chances of showing up in search results and attracting the right kind of readers.
But how do you choose the best keywords? It's important to do some research and find out what terms are most commonly used in your industry or niche.
Tools like Google Keyword Planner can help you identify popular search terms and even suggest additional related keywords to consider.
By putting in the time and effort to find the right keywords, you can ensure that your content is getting in front of the right people.
Optimize page titles and meta descriptions to boost organic search traffic
Are you struggling to get your website on page one of Google's search results? It might be time to take a closer look at your page titles and meta descriptions.
These small but mighty elements can have a huge impact on your organic search traffic. Your page title is the first thing people see when your page pops up in search results, so it's important to make it catchy and informative.
Your meta description is a brief summary of what your page is about, and it should entice people to click through to your site.
By optimizing these elements with relevant keywords and compelling language, you can boost your website's visibility and drive more organic traffic.
Improve page load speed, especially on mobile devices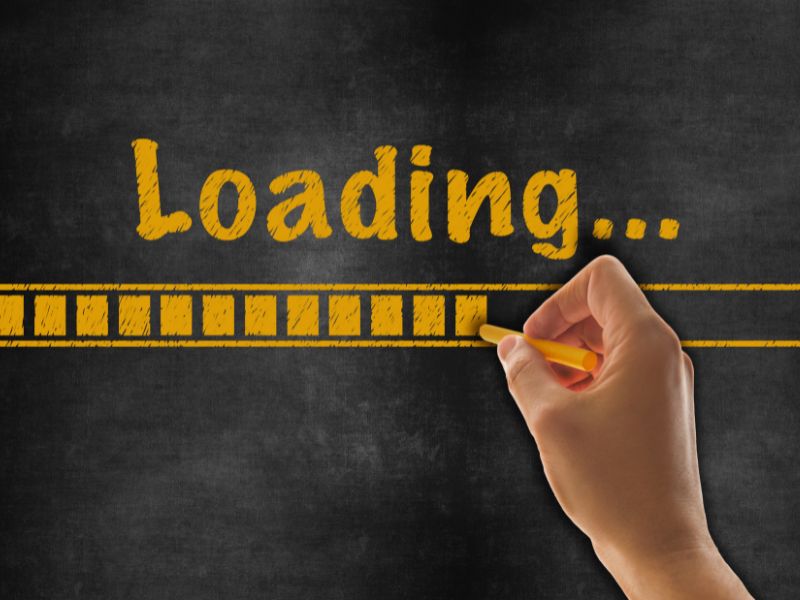 Have you ever clicked on a website and watched that little loading icon spin and spin? Frustrating, right? Well, imagine that happening every time you try to access a site from your mobile device.
It's not just annoying, it could also be costing you potential customers.
Studies show that users will abandon a site if it takes more than three seconds to load on their phone. So, what can you do to improve your page load speed, especially on mobile devices? Lucky for you, there are a plethora of strategies and tools available to help optimize your website for speed and keep those customers coming back for more.
Utilize internal linking to boost rankings and encourage click-throughs
Utilizing internal linking is a simple and effective way to boost your website's rankings and encourage click-throughs.
By strategically placing links within your content, you can guide readers to other relevant pages on your site and keep them engaged for longer periods of time.
Additionally, search engines view internal linking as a way to evaluate the importance and relevance of your website's content, which can ultimately improve your visibility in search results.
So next time you're creating content, make sure to include internal links to other pages on your site – your readers and your search engine rankings will thank you!
Create a sitemap to help search engines index your pages more easily
As a website owner, you want to make sure that search engines can easily index your pages so that users can find your content. One way to do this is by creating a sitemap.
A sitemap is like a table of contents for your website, showing search engines all the pages and posts you have.
By submitting a sitemap to search engines, you're telling them exactly where to find your content and how it's structured. This can make a big difference in how your site gets ranked and how visible it is to users.
Overall, a sitemap is a simple but effective tool to help improve your website's SEO.
Monitor your performance with Google Analytics or similar tools
Are you curious about how your website is performing? From tracking who's visiting your site to how long they're staying, Google Analytics or a similar tool can provide valuable insights into your website's activity.
With these powerful tools, you can monitor and measure your website's performance to see what's working and what needs improvements.
Set up your account and start gathering data that will help you make informed decisions about your website's content, design, and marketing strategies.
By using Google Analytics or a comparable tool, you can make data-driven decisions to ensure your website is reaching its full potential.
Keep up with the latest SEO changes to stay ahead of the competition
Google and other search engines are constantly updating their algorithms to deliver the most relevant and high-quality content to users.
That's why it's crucial to stay on top of the latest SEO changes to stay ahead of the competition. By keeping track of updates and making necessary adjustments to your website's SEO strategy, you can improve your website's visibility and climb the search engine rankings. 
It can be a daunting task, but investing in ongoing training and education on the topic will pay off in the long run. Trust us, your website (and your bottom line) will thank you for it.
Takeaways
It pays to be in the know when it comes to search engine optimization. With dedicated effort, you can get traffic and clicks naturally from organic search, create an engaging user experience, and boost your website's visibility. 
To make this a reality for your dropshipping website, review all of the strategies outlined here and dedicate time toward improving your SEO regularly. Make sure to keep up with the ever-changing algorithms and best practices to stay ahead of the competition.
If you need help optimizing or monitoring performance, reach out to relevant professionals who know the ins-and-outs of SEO so that you can take advantage of all its possibilities!
Find Out How Shipbear Can Help Optimize Your Dropshipping Operations
Are you looking for ways to simplify and optimize your dropshipping operations? ShipBear offers a suite of services that make it easy to manage shipments, track orders, and keep customers informed.
With ShipBear, you can streamline your shipping process and save time on administrative tasks so that you can focus on growing your business.