Starting an ecommerce business with dropshipping is incredibly exciting, and it's certainly no secret that having a strong online presence can be the key to success. But instead of taking the traditional route of setting up your own custom website from scratch, should you buy one of those pre-made dropshipping websites?
It may seem like an easier solution when there are so many out there on offer these days. Expand your knowledge about expensive sounding laborious tasks by reading this blog post – we'll reveal whether it's really as straightforward as it seems to purchase ready-made dropshipping sites or not!
Understanding Dropshipping and Pre-made Websites
Dropshipping is an online business model that allows entrepreneurs to sell products without stocking inventory or purchasing large amounts of supplies. Dropshippers partner with manufacturers or wholesalers who ship the products directly to customers on behalf of the dropshipper.
This allows dropshippers to focus on marketing and sales activities while avoiding costly start-up expenses such as payroll, rent and inventory storage.
Pre-made websites are designed and developed by a third party and can be purchased online. These sites come with the basics like product images, descriptions, checkout process and payment gateways already included.
Additionally, you can customize your site to meet your needs through additional plugins or web development services. Pre-made websites offer a quick solution for launching an ecommerce business without the hassle of building it from scratch.
Both dropshipping and pre-made websites offer entrepreneurs quick and easy ways to start an online store. However, before investing in either option, you should consider the pros and cons for each method.
Dropshipping can reduce start-up costs significantly but does not provide control over product quality or customer service experiences. Pre-made websites can give more control over the shopping experience, but may be more expensive upfront and require customization to meet your needs.
Ultimately, understanding the benefits of both methods will help you make a decision that works best for your business.
Advantages of Purchasing a Pre-made Website
A pre-made website provides an efficient way to launch a fully functional ecommerce store right away.
Additionally, you have control over the design and features of your site allowing you to customize it to match your brand identity and objectives. This gives entrepreneurs flexibility as their business grows and allows them to scale up quickly if needed.
Pre-made websites also provide several security benefits such as secure payment gateways, customer data protection, anti-fraud measures and encryption techniques which ensure that all transactions are safe and secure.
This helps to build trust with customers and can result in increased sales due to consumer confidence.
Disadvantages of Purchasing a Pre-made Website
While pre-made websites do offer convenience and a quick solution for launching an online store, there can be some drawbacks. Here are a few:
1. Technical limitations: While pre-made themes offer many features out-of-the box, they may not have the same functionality as custom websites developed for specific needs.
2. Security risks: Outdated coding practices or plugins can create security vulnerabilities that put your customer data at risk and negatively impact user experience on the site.
3. Poor design quality: With hundreds of themes available online, it can be difficult to find one with a modern design that meets your brand standards.
4. Limited customization: Some themes may have limited customization options, making it difficult to achieve the unique look and feel you want for your store.
5. Increased cost over time: While pre-made sites can save money upfront, they can become expensive when additional features or plugins are required to make the site functional for customers.
How to Find the Best Pre-made Dropshipping Website for You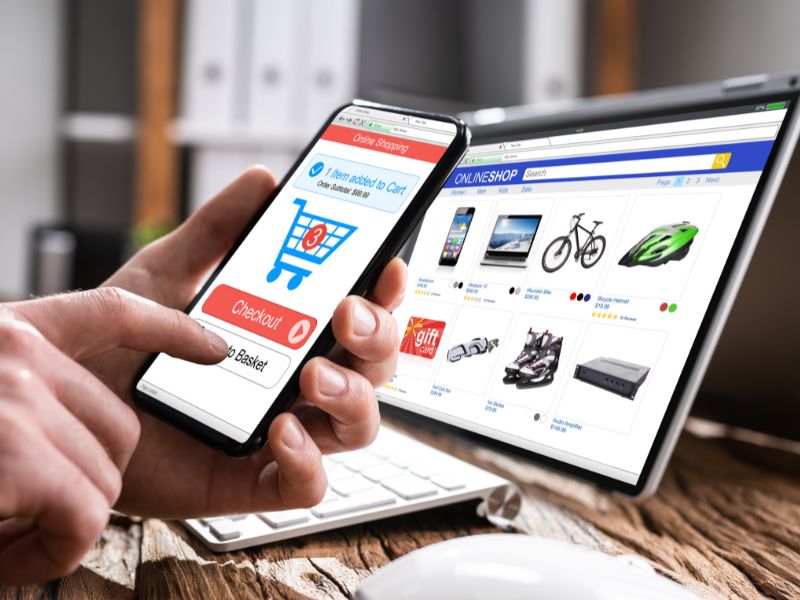 Finding the right providers or designers of pre-made dropshipping websites can be a challenge. Start by researching reviews and feedback from other customers who have used the service before. This will help you determine if the provider offers quality design, responsive customer service and reliable support.
You can find tons of providers on freelancing sites such as Upwork, Fiverr and Freelancer.com. Many of these sites allow you to view portfolios and samples of prior work so that you can get an idea of the design quality before purchasing a pre-made website.
Additionally, check out review websites such as G2 Crowd or Trustpilot to find reviews from customers who have used the service previously.
1. Research: Take the time to research different pre-made themes and compare features, design quality and pricing.
2. Test: Try out the theme to make sure it is easy to navigate and understand for customers.
3. Get reviews: Ask other entrepreneurs or experts in the industry for feedback on themes you are considering.
4. Update regularly: Pre-made websites often require regular updates to ensure security and keep up with latest trends in web design.
5. Investigate customer service: If you come across a theme that you like, reach out to their support team and ask questions about customization options, upgrade fees or any other information you need before making a purchase decision.
Strategies for Utilizing a Ready-Made Dropshipping Site
Properly using a dropshipping site can help you maximize profits and attract customers. Here are some strategies for utilizing a ready-made dropshipping site:
Content creation: Create content such as blog posts or videos that will help drive traffic to your website and engage customers.
Optimize for SEO: Make sure to include keywords in product descriptions and utilize other SEO tactics to ensure your site appears on search engine results. Optimize product descriptions and website pages for SEO in order to increase visibility on search engines like Google or Bing
Stay up-to-date: Keep the design of your website modern by regularly checking for updates or new features available from pre-made themes.
Focus on customer service: As a dropshipper, it's important to make sure customers have a good experience with their purchase and are satisfied with the quality of product they receive. Investing in customer service could help you differentiate yourself from competitors using pre-made sites.
Leverage social media: Use social media platforms like Instagram, Facebook or YouTube to promote products and increase brand awareness.
Analyze data: Track website traffic and customer feedback to identify areas for improvement and inform future decisions about your business.
Customer service automation: Automate customer service processes through chatbots
Common Mistakes to Avoid When Purchasing a Drop Shipping Storefront
Mistakes to avoid when purchasing a dropshipping storefront include:
1. Not researching the provider: Be sure to research any potential drop shipping provider that you are considering using, such as reviews and their pricing structure.
2. Not understanding the fees: Understand what all of the fees associated with a particular provider are in order to make an educated decision when purchasing your storefront.
3. Not getting customer support: Make sure that you have access to customer service should any problems arise with your dropshipping store.
4. Ignoring legal requirements: Be aware of any local or federal laws related to ecommerce businesses before launching your store so that you stay compliant with regulations.
5. Skimping on marketing efforts: Don't rely solely on organic search traffic or social media to drive customers to your store. Invest in paid advertising and other marketing efforts to ensure that customers find you online.
By understanding the benefits of pre-made websites, researching potential providers and avoiding common pitfalls, entrepreneurs can use drop shipping storefronts to quickly launch their businesses without costly custom development.
With careful planning and proper implementation, dropshipping stores can be a successful way for entrepreneurs to make money online. In today's competitive ecommerce landscape, utilizing pre-made sites could be the key to helping your business stand out from the crowd.