Starting a dropshipping business with Shopify is an attractive option for anyone looking to start their own eCommerce venture.
You don't need to worry about stocking inventory or managing complex systems. However, there are several factors that you must prepare and budget for before making the leap into setting up your store on Shopify.
One of the most frequently asked questions when getting started with dropshipping is: what is the minimum budget needed to make it work?
In this post, we will highlight some of the key expenses associated with running a successful Shopify-based dropshipping business as well as how much money you should allocate in each area if you're working within tight financial constraints.
Keep reading to learn more!
Minimum budget to start dropshipping with Shopify
The cost of setting up and running a Shopify dropshipping business can vary widely depending on the products you choose to sell, the type of store theme you use, and other factors.
But there are some key costs that most dropshippers will need to budget for if they want their store to be successful.
First and foremost is the Shopify subscription fee. This is the cost of using the Shopify platform and it varies depending on the plan you choose, ranging from $9/month all the way up to $299/month.
Most dropshippers should be able to get away with a basic or standard plan which will give them access to all of the features they need for their store.
Next, you will need to factor in the cost of purchasing a domain name and hosting your store. Shopify offers its own domain registration services but you can find better prices elsewhere.
As for hosting, if you're on a tight budget then opting for a shared server is probably your best bet.
In addition to these costs, you should also account for any additional features or plugins you might need. These can range from email marketing software to automated solutions that help with processing orders and tracking inventory.
Shopify has plenty of apps to choose from but they do come at an additional cost.
Finally, it's important to set aside funds for marketing your store.
From PPC campaigns to SEO optimization, there are lots of ways you can drive traffic to your store, but each requires an initial investment.
Overall, the minimum budget you should set aside for running a successful Shopify dropshipping business is around $500-$600.
This should be enough to cover all of the above expenses as well as give you some wiggle room in case of any unexpected costs or surprises along the way.
Keep in mind, this is just the minimum; if you want to really get your store off the ground and running then you should look to double or triple that number.
How to Quickly Establish Your Shopify Store on A Budget
As you can see, setting up and running a successful Shopify dropshipping business requires an initial investment of time and money.
But it doesn't have to be overly expensive if you know where to look for the right deals.
Here are a few tips to help you quickly establish your store on a budget:
Identify the products you want to sell and their suppliers
When it comes to starting a business, one of the most crucial steps is identifying the products you want to sell and their suppliers.
Whether it's physical products or digital services, you need to be aware of who you'll be working with and where you'll be getting your inventory from. Depending on the industry you're in, this may require some extensive research.
You'll want to get a sense of what's out there already and what might set your business apart.
From there, you can begin identifying potential suppliers and building relationships with them. It's important to consider factors like pricing, quality, and reliability when evaluating potential suppliers.
Ultimately, the products and suppliers you choose will play a big role in the success of your business, so it's important to take the time to do your due diligence.
Determine your budget for website design, hosting, and marketing costs
As you gear up to launch your own website, it's important to carefully consider your budget for website design, hosting and marketing.
While it may be tempting to allocate the majority of your funds towards flashy design features, it's important to keep in mind that marketing and hosting costs are just as important.
After all, what good is a well-designed website if it's unable to reach and engage your target audience?
By taking the time to carefully assess your budget and prioritize needs, you'll be able to set yourself up for a successful and effective online presence that will help take your brand to the next level.
Choose a Shopify plan that meets your needs
Choosing the right Shopify plan can be a daunting task, especially when there are so many options to choose from. It's important to take the time to evaluate your needs and understand what each plan offers.
Are you just starting out with a few products or are you an established business with a large inventory?
Do you need access to advanced reports or do you require extra features like gift cards or abandoned cart recovery?
Once you have a clear understanding of your requirements, it becomes easier to match them with a Shopify plan that suits you best.
Whether it's the Basic, Shopify, or Advanced plan, you can rest assured that Shopify provides all the tools and support you need to run a successful online store.
Set up payment gateways to securely process customer payments
In today's modern digital age, online transactions have become a commonplace occurrence. One of the most important aspects of any successful e-commerce business is the ability to securely process customer payments.
This is where payment gateways come into play. By setting up payment gateways, businesses can ensure that their customers' financial information is kept safe and secure.
These gateways act as a secure bridge between the customer's bank and the merchant's website, allowing for seamless and secure transactions.
As a business owner, it's imperative to invest in a reliable payment gateway that meets your needs and the needs of your customers.
With the right payment gateway in place, you can rest assured that your customers' financial information is in safe hands.
Invest in an inventory management system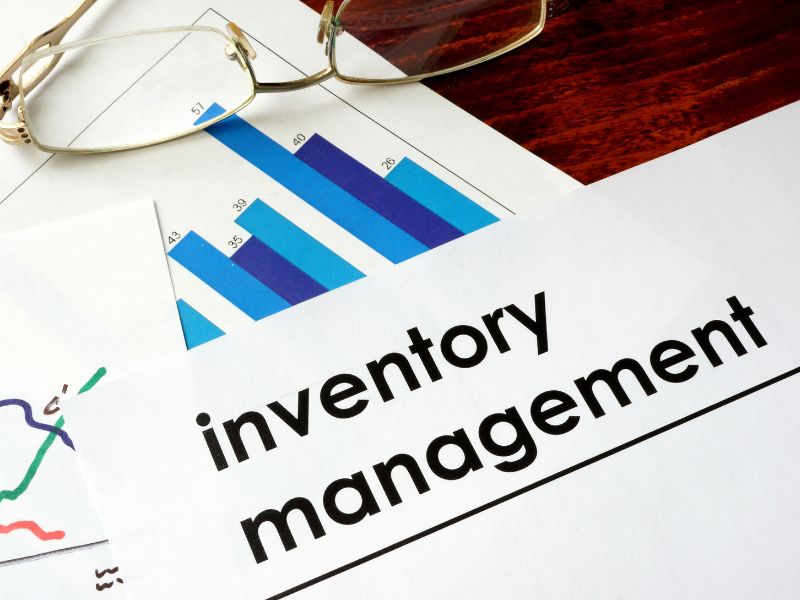 Managing inventory can be a time-consuming and challenging process for any business owner, especially when it comes to keeping track of what is in stock and what needs to be reordered.
Fortunately, investing in an inventory management system can solve many of these problems by automating the entire process. With this technology in place, businesses can easily track inventory levels in real-time, set alerts for when supplies run low, and even automate the reordering process.
Not only does this save time and reduce the risk of stockouts, but it also helps businesses make more informed decisions about their inventory and overall business strategy.
Whether you're a small business owner or a large corporation, investing in an inventory management system can help streamline your operations and increase efficiency.
Install a dropshipping plugin or app for order fulfillment
As an online business owner, you know that efficient order fulfillment is key to keeping your customers happy. Thankfully, technology has made this process even easier with dropshipping plugins and apps.
By installing a reliable plugin or app, you can simplify your order fulfillment by automatically forwarding customer orders to your supplier for shipment. This saves you time and hassle, and ensures that your customers receive their orders in a timely manner.
How ShipBear Can Help You
A dropshipping agent like Shipbear can help you quickly establish your Shopify store on a budget.
Not only do we offer competitive shipping rates and reliable delivery times, but we also provide an easy-to-use platform for managing orders and shipments.
With ShipBear's streamlined solution, you can be sure that you're getting the best possible service when it comes to order fulfillment.
With ShipBear, you can rest assured that your customers will receive their orders promptly and without any hassle.
Takeaway
Starting an online store with Shopify is an exciting opportunity to make money and grow your business.
With the right products, budget, and setup, you can start successfully selling products online in no time.