If you have a dropship store, marketing and promoting it to create a successful business can feel like an uphill battle.
You may have put lots of time, energy, and money into creating stunning products for your customers, but if no one knows about them then sales are likely to be low.
Fortunately, there are some simple strategies that you can enact quickly that will help make the most out of your store – no matter how large or small.
Here we look at seven key strategies to promote and market your dropship store so you can stay competitive in the modern marketplace.
1. Focus On Social Media
Leverage social media channels like Instagram, Facebook, and Twitter to get the word out about your dropshipping store.
Have you started a dropshipping store but are struggling to get the word out?
The answer might be right at your fingertips – social media!
Platforms like Instagram, Facebook, and Twitter have billions of users and can be used to effectively promote your online store. With the ability to reach a global audience and target specific demographics, leveraging social media can lead to increased traffic and sales.
Plus, it's a great way to engage with customers and showcase your brand's personality. So don't let your dropshipping store go unnoticed – put social media to work for you!
2. Create Engaging Content
Are you looking for fresh ideas to create engaging content? Look no further! People want to read content that is both entertaining and informative.
If you're into dropshipping, you can create blog posts or tutorials about how to get started with it. Share your experiences, success stories, and tips to make it more engaging. Make sure you research and cite your sources to provide valuable and accurate information.
 Creating content that resonates with your audience and provides value is the cornerstone of building brand loyalty. Don't be afraid to experiment with different formats and types of content until you find what works best for you and your readers. Happy content creating!
3. Invest In Paid Ads
Utilize paid ads on platforms like Google Ads and Facebook Ads to target potential customers who are likely to purchase from you.
It's time to consider investing in paid ads. By targeting potential customers on platforms like Google Ads and Facebook Ads, you can increase your chances of making sales.
These ads utilize advanced algorithms to reach people who are most likely to buy your products or services. Plus, with customizable settings, you can adjust your campaigns to target specific demographics and locations.
By taking advantage of the targeting power of paid ads, you can drive more traffic to your site and see a greater return on your investment.
4. Take Advantage Of Influencer Marketing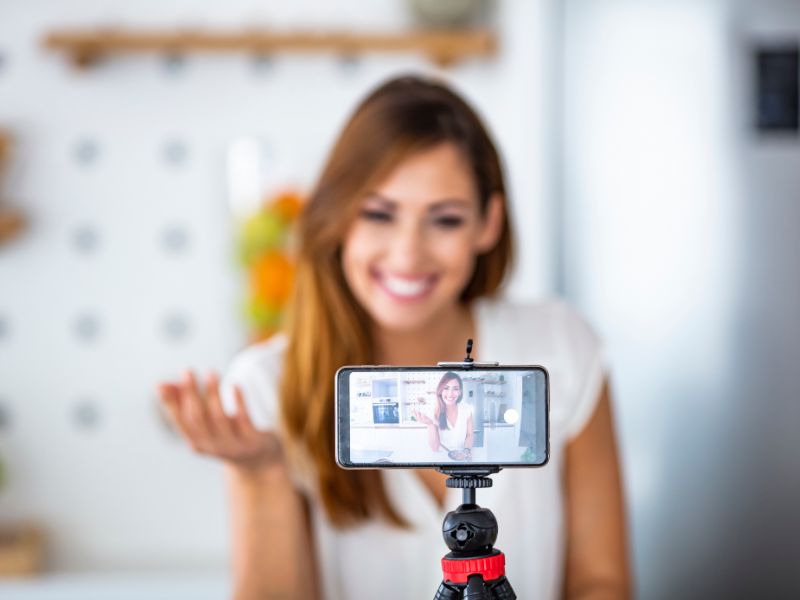 In today's social media age, influencer marketing can be a game-changer for businesses looking to expand their reach and engage with a new audience.
By partnering with influencers who have a significant following in your niche, you can quickly get your brand in front of thousands, if not millions, of potential customers. Plus, since influencers have built a loyal community around their content, their followers are more likely to trust their recommendations and take action on their behalf.
So, if you're looking to drive sales and grow your business, it's time to take advantage of influencer marketing and start reaching out to those who can help you get there.
5. Utilize Email Marketing
Email marketing is a fantastic way to reach out to your customer base and keep them engaged with your store.
By building an email list of customers, you can send them promotions or discounts on products that they might be interested in purchasing from your store. It's a win-win situation – your customers get exclusive access to amazing deals, while you get the chance to boost sales and build brand loyalty.
So, don't hesitate – start collecting those emails and sending out those newsletters today! With the right approach, email marketing can be one of the most effective tools in your marketing arsenal.
6. Develop A Loyalty Program
Create a loyalty program with rewards for returning customers so they feel appreciated and come back for more purchases.
A loyalty program is a great way to reward your customers for their continued patronage. By offering exclusive deals and discounts for returning customers, you can show them that you appreciate their business and encourage them to keep shopping with you.
This can help increase customer retention rates, which in turn will boost sales and help your dropshipping store grow. Plus, if done correctly, a loyalty program can help foster brand loyalty and make your customers feel like part of the family.
With the right approach, you'll be able to develop lasting relationships with your customers that will keep them coming back for more!
7. Encourage Reviews
Encourage customers to leave reviews on social media or your website, so potential customers can see how happy people are with your store.
Reviews can be a powerful tool in marketing your dropshipping store, as potential customers want to know that they're making the right decision. People trust reviews from real customers more than any advertisement or promotional material you might have.
That's why it's important to encourage existing customers to leave honest reviews on social media or your website, as this will help potential customers make an informed decision.
Plus, if all goes well, those reviews could even lead to more sales and revenue for your store. So don't be shy – reach out to your customers and ask for their feedback! It's a great way to show that you value customer opinion and foster stronger relationships with them in the process.
How Shipbear Can Help Your Store Live up To The Hype
As a one-stop-shop dropshipping agent, Shipbear can help you meet the demands of your customers and take the hassle out of managing your dropshipping business.
We offer a range of services, including order fulfillment, warehouse storage, customer service, and more. With Shipbear's help, you'll be able to process orders quickly and efficiently, ensuring that your customers get their products on time and as expected.
Plus, with reasonable and transparent pricing and free account setup, you won't have to worry about the hidden costs of running a dropshipping business. All that's left for you to do is handle marketing, customer engagement, and product promotion.
Let Shipbear help your store live up to the hype! Request a free quote today!