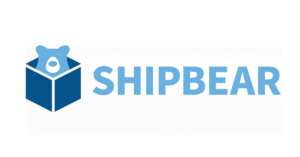 Shipbear Referral Program Agreement 
Shipbear (A member of Unifan Hong Kong Limited) offers interested persons the opportunity to refer potential clients in exchange for a referral fee payment (hereinafter referred to as "commission") 
To participate in this program you must accept this Referral Program Agreement.
THIS AGREEMENT is made by and between Unifan Hong Kong Limited, whose address is
Unit 705, 7/F, 9 Wing Hong Street, Cheung Sha Wan, Kowloon, Hong Kong, hereinafter referred to as "Shipbear" and you, hereinafter referred to as "Referral Partner".
WHEREAS, Shipbear provides sourcing, order handling and global fulfillment services, and,
WHEREAS, Referral Partner desires to promote Shipbear's services in accordance with the terms and conditions of this Agreement in exchange for a referral fee payment.
NOW, THEREFORE, it is agreed as follows:
Business Relationship 
Shipbear hereby appoints Referral Partner as an authorized non-exclusive independent
representative to promote all services provided by Shipbear and to refer interested parties back to ShipBear. 
This Agreement shall not create a partnership, joint venture, agency, employer/employee or similar relationship between Shipbear and Referral Partner. 
Referral Partner shall be an independent contractor. 
Shipbear will not withhold any amounts for income tax of any country from sums becoming due to Referral Partner under this Agreement. 
Referral Partner shall not be considered an employee of Shipbear and shall not be entitled to participate in any plan, arrangement or distribution by Shipbear pertaining to or in connection with any pension, stock, bonus, profit sharing or other benefit extended to Shipbear's employees. 
Referred Opportunity Eligibility Criteria
A qualifying referral will be determined at the sole discretion of Shipbear in accordance with the following criteria:
The referral is submitted in writing (including written letters, online messenger messages such as Skype, Whatsapp, facebook messengers and emails) to any Shipbear employees.

The prospective customer does not already have a business relationship with Shipbear

An identical or substantially similar referral from an alternate source for the same opportunity has not already been received by Shipbear.

Shipbear successfully ships an order for the prospective clients which leads to a fulfillment charge billed to the prospective client's account.

No responsibility will be taken by Shipbear for referrals that are illegible, lost, misdirected, improperly recorded or not received for any other reason.

Referral Partners shall not refer themselves and will not receive a discount equivalent to the referral fee amount on their own projects/stores/ orders.
Commission and Duration
For each referral made by the Referral Partner that results in the sale of Shipbear's services, Referral Partner shall be entitled to a referral fee payment of 1% of the total amount billed during the first 180 days.

Total amount billed = Amount of total sales revenue – Amount of disputed orders leading to a refund 

The day that Shipbear ships the first order from its warehouse for the referred client will be counted as day 1 of the 180-day period. 
Payment Schedule, currency and  payment gateway
Commission will be accumulated on the Referral Partner's commission account

On the last day of each calendar month, the amount accumulated will be sent to account in accordance with the Referral Partner's option. 

Payment will be made by USD

Payment will be made by Payoneer. If the Referral Partner chooses to receive the commission by Paypal / Wire, Referral Partner shall bear any financial charges incurred.

Alternatively, the amount could be charged to the Referral Partner's Shipbear account for fulfillment of goods

Shipbear shall not be responsible for any loss resulting from wrong account information provided by the Referral Partner and shall not have any obligation with respect to the updating of Referral Partner account information.
Shipbear's obligation to pay commission to Referral Partners shall be considered fulfilled upon payment of the agreed upon referral fees, as described herein. Shipbear shall then be discharged and released of any further obligation to pay referral fees to Referral Partner on that particular sale and any future sales to the same customer.
Example – 
Simon referred a potential customer John to Shipbear.

Shipbear ended up signing a fulfillment contract with John on 1st April 2021. 

Shipbear completed integration with John's online store on 1st April 2021 and started to process his orders. 

On 3rd April 2021, the first orders were shipped from Shipbear's warehouse and John was billed 1000 USD for the orders shipped on 3rd April 2021. 

As a result, a commission of 10USD was credited to Simon's commission account on 3rd April 2021

Simon chose to receive his commission from Payoneer. On 30th April 2021, Shipbear transferred the commission he earned in April to his payoneer account.

Simon will continue to receive 1% of the amount billed to John's account as commission for the next 180 days until 29th September, 2021. 
Referral Partner shall bear any and all costs or expenses incurred by Referral Partner to perform their obligation under this Agreement.
The rights, duties and benefits of Referral Partner under this Agreement are personal and may not be assigned or delegated to anyone and do not incur to the benefit of any other person.